with Yvonne Silver:

403.999.4749

 Are you looking to Flourish - to strengthen your resilience

and prevent burning out (caused by overwork or stress)?

Sail through your day with patience, calmness, a solid foundation...

Know yourself & trust your team is engaged and competent to complete the task

Be comfortable with the fast pace of change - and making decisions with ambiguity

Feel your personal values & work culture are aligned

Know you have choices (vs. people-pleasing and your back to the wall)

Offset worrisome personal health issues 

    4-months                      6-months                         10-months     

​Understand how your Emotional Intelligence can support you, or derail your resilience (take an EQ-i assessment, including a report debrief & growth plan development, plus coaching to support outcomes and reach your goals)

Using tools, proven methodologies and private coaching conversations - identify & address key stressors, uncover obstacles, understand habits and beliefs while revealing blind-spots.  Make transformational personal change, resulting in higher engagement, improved relationships and communications (including verbal, body-language, behaviours, evolving leadership style)

Delegate more effectively - with Verbal Agility  (have the conversations that produce your desired results, building trust & confidence, fostering relationships, speaking up confidently and authentically)

Develop Authentic Leadership - lead by leveraging your personal style, your strengths and personality, engaging your team for higher motivation - you might be quite surprised by the results when they self-motivate and Flourish! 

Discover your personal stress areas, warning signs, create your Personal Balance Strategy - for less STRESS and more JOY in business, and still have energy left for quality time with your family!

"Business Harmony" and "intrinsic motivation" are my passions, especially supporting women's growth.  You can learn through hard knocks, or from a seasoned entrepreneur (involved with 8 various start-ups) who also held corporate VP & Director-level roles (with staff management responsibility), combined with education in Business Management, Executive Coaching, holding Certified HR Professional status (and trained as an EQ-i Consultant & Reiki Practitioner)...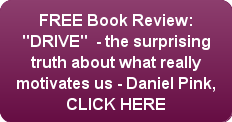 Is it time? Time for a change? Time for you? 

 Time to take your life back & stop running in circles! 

Circles simply muddy the water at the bottom of the pond, so you cannot see anything, yet when you let the water ​settle, you can have clarity...  

Is it your time for clarity -  to see what is working and what is not?

Discover what needs to change, and let's get started today!

Connect today for a collaborative discussion on how you can Flourish, lower your stress level, 

& discover more JOY in business.

How can I help you?  FIRSTLY TO HELP YOU STOP SPECIFIC ACTIVITIES & make a space to look at the underlying causes of your chaos, and eliminate them...

Using professional Executive coaching science with proven tools, combined with over 20-years of business leadership expertise, together we co-create solutions to shift your "personal sanity", then move to fostering growth goals that support your personal alignment.  Business success with JOY... 

WANT TO INCREASE YOUR BUSINESS RESULTS & CONFIDENCE USING EMOTIONAL INTELLIGENCE?

Click below to learn more, and take your EQ-i assessment, showing 15 new ways your emotions show up. Your personalized report choices are 2 formats: either a Workplace format (for individual contributors) or Leadership Report, for entrepreneurs and business leaders.